Between the barbed wire
Författaren och journalisten
Nuri Kino
har sedan kriget i Syrien startade rest runt i Syriens grannländer och intervjuat syriska flyktingar. Under juldagarna 2012 reste Kino tillsammans med dåvarande SOUF ordförande Ninson Ibrahim och SOUF konsulent Isa Isa ner till Libanon för att hjälpa syriska kristna som hade tagit sin tillflykt dit. Vittnesmålen från Kinos resor är samlade i rapporten "Mellan 5aggtråden"…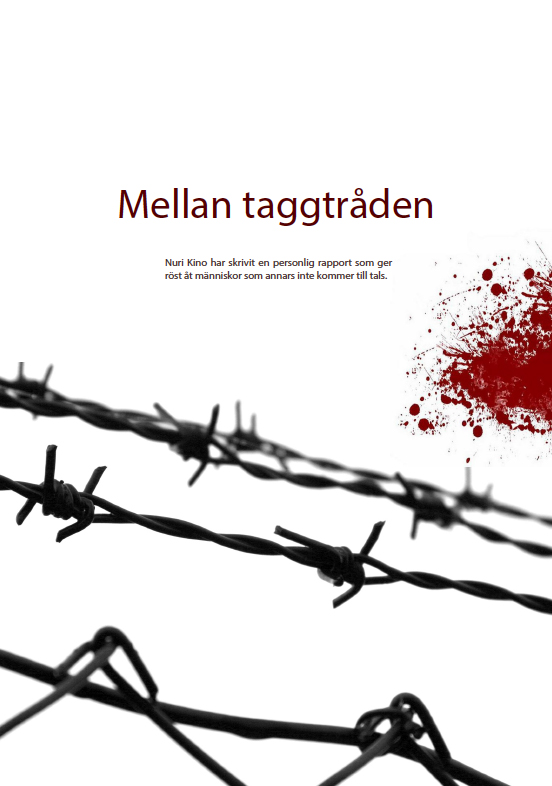 Author and journalist
Nuri Kino
has since the war in Syria broke out traveled around in Syria's neighboring countries and interviewed Syrian refugees. During Christmas time of 2012 Kino traveled to Lebanon together with the then chairman of SOUF Ninson Ibrahim and SOUF consultant Isa Isa to help Syrian Christians who had taken their refuge there. The testimonies of Kino's travels are gathered in the report "Between the barbed wire"…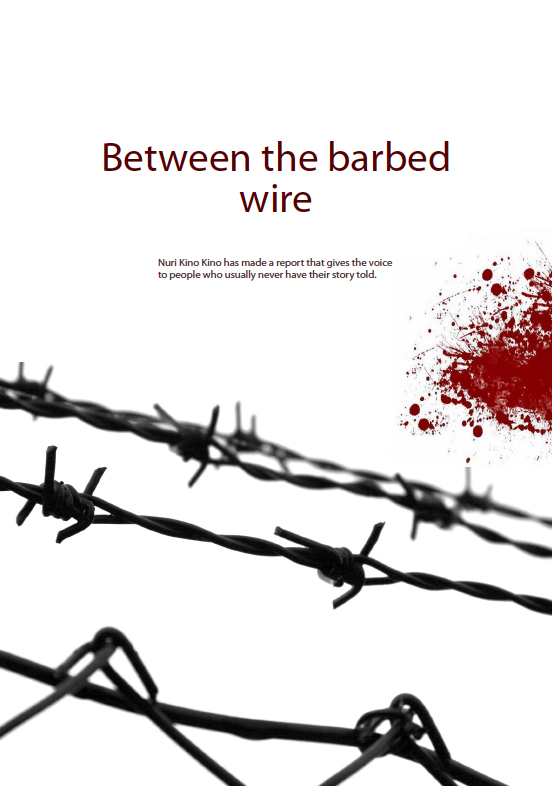 K
riget i Syrien förvärras för varje dag, det drabbar alla syrier oavsett religion och etnicitet. I varje krig är det dock minoriteterna som råkar värst ut. Den kristna minoriteten har ingen egen milis och hamnar i skottlinjen. Kristna assyrier/syrianer och andra har blivit villebråd för kriminella och terrorister. Journalisten och författaren Nuri Kino har träffat och intervjuat ett hundratal kristna syriska flyktingar. I en personlig rapport ger han röst åt en minoritet som annars inte kommer till tals. Han får ta del av hårresande historier där våldtäkter och kidnappningar är vardag. Många, kanske de flesta, flyktingar han har träffat vill lämna Mellanöstern för gott och har därför kontakt med smugglare, en miljardindustri har byggts upp. Kino har också varit i kontakt med människosmugglare för att lära sig mer om själva smugglingen. I den personliga rapporten finns en längre intervju med en ung man som för att komma till Sverige har genomgått ett rent helvete. "Jacob" tvingades in i en container, han höll på att dö av syrebrist. Bara några dagar efter att han lämnade containern tvingades han och ett sjuttiotal andra män i en båt, ungefär hälften överlevde den färden.
Nuri Kinos personliga rapport är ett måste för alla som jobbar med eller är intresserade av migrationsfrågor och internationell politik.
T
he war in Syria is growing increasingly worse every day, and it is affecting every Syrian citizen, regardless of ethnicity or religion. But just like in every war, the situation for minorites is even more horrifying. The Christian minority in Syria has no militia and is targeted by everyone. Christian Assyrians/Syriacs and others have become the number one targets for criminals and terrorists. Nuri Kino, journalist and author, has met and interviewed close to a hundred Christian Syrian refugees. He gives voice to this otherwise silent minority in a personal report. He is told harrowing tales of systematic rape and kidnappings. Many, perhaps most of the refugees interviewed express a desire to to leave the Middle East for good and have gotten in touch with human smugglers. A multi-million enterprise has sprung up around the refugee crisis. Kino has also spoken to several of these smugglers and investigated the trade. His first-hand report includes an interview with a young man who reached Sweden after a hellish journey from Syria. "Jacob" was forced into a sealed container and almost died of suffocation. Only a few days after leaving the container he and some seventy other men were forced onto a ship, where only half of them survived the journey.
Nuri Kino's first-hand report is a must-read for anyone who is involved or interested in issues of migration and international politics.